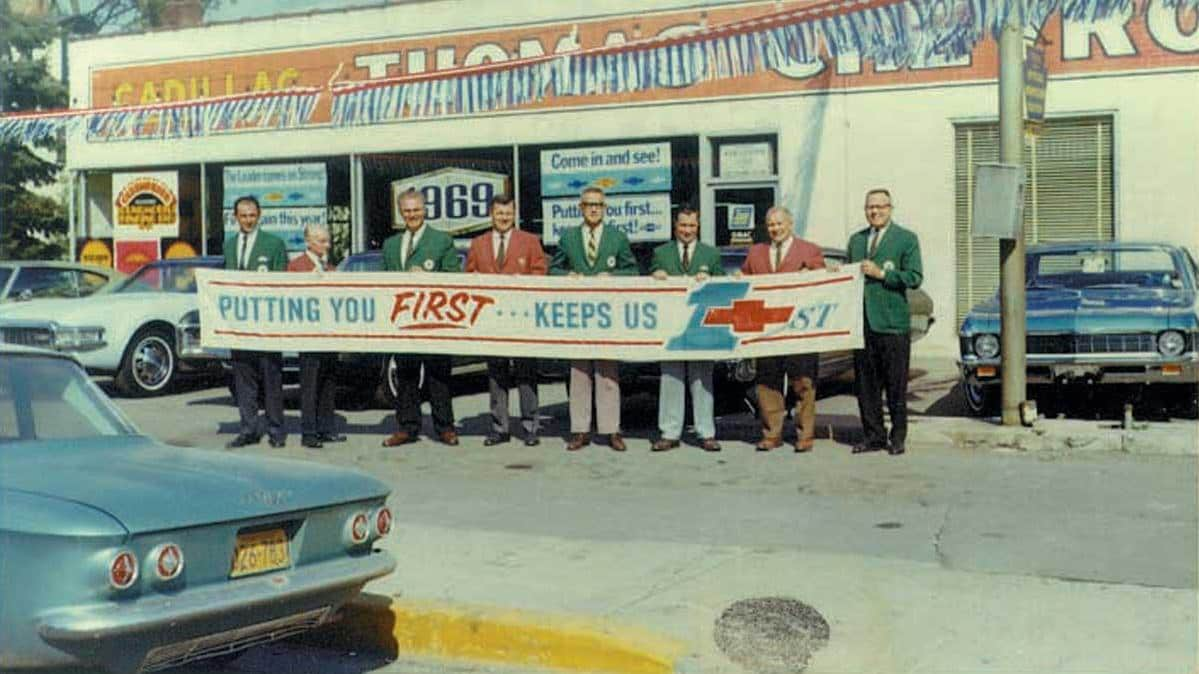 FROM CARRIAGE MAKING TO STATE OF THE ART NEW CAR DEALERSHIP
From blacksmith to automobile dealer, the Thomas family has been meeting the transportation needs of central Pennsylvania for over 100 years!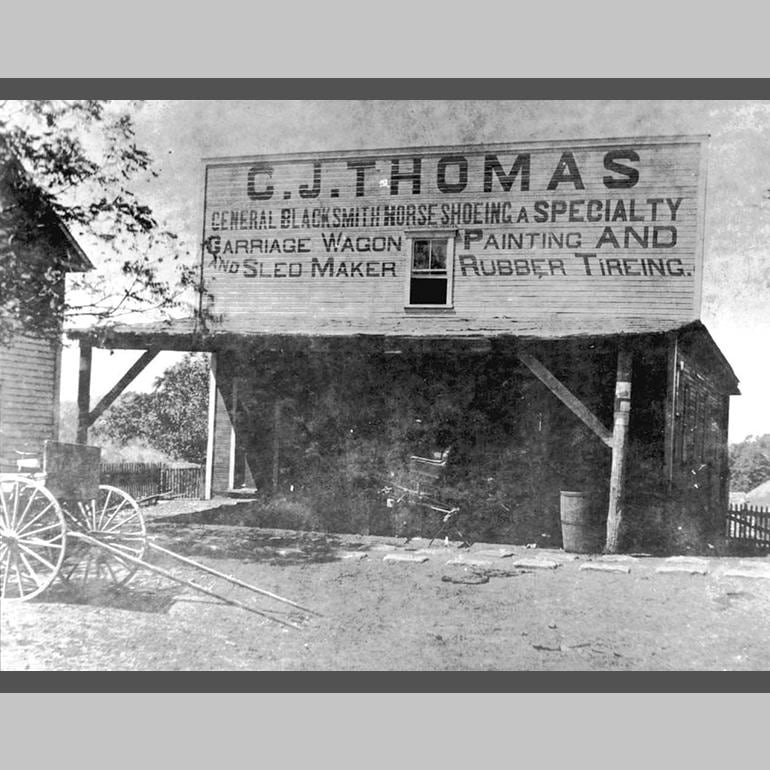 FIRST GENERATION
-1918-
Back before the turn of the century, C.J. Thomas opened his blacksmith shop in Carrolltown, Cambria County, Pennsylvania., and he determined that he'd put on thing first in his business ... SERVICE! Little did he know that a family tradition was started destined to continue for the next 3 generations.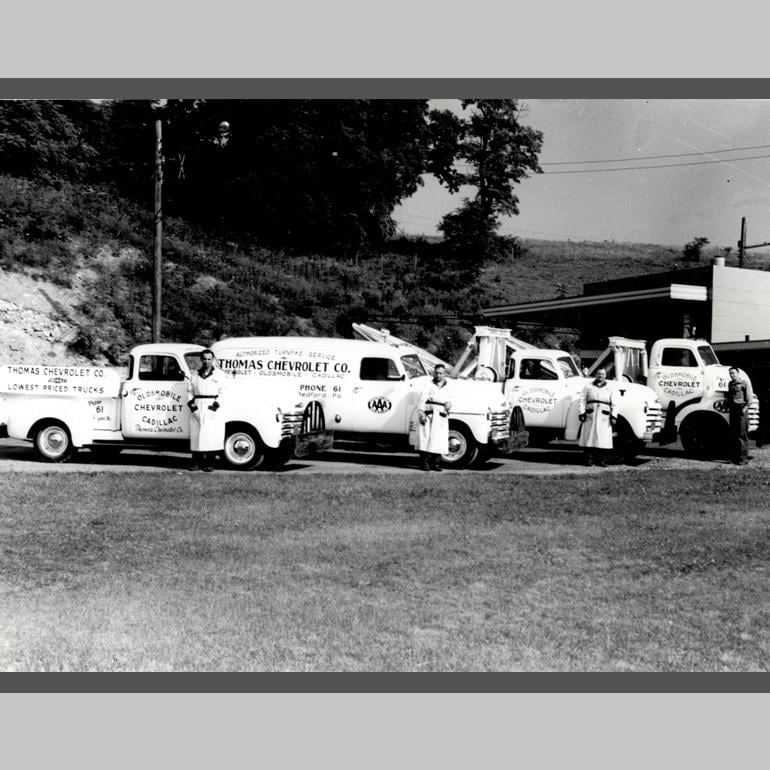 SECOND GENERATION
1939: The Pennsylvania super highway (now known as the Pennsylvania Turnpike) between Carlisle and Pittsburgh was due to opne in 1940. K.A. Thomas moved to Bedford, Pennsylvania and purchased the Augustine Chevrolet Dealership (Then located on East Pitt Street, now site of Bedford Carpet). Operating with 5 employees, Mr. Thomas emphasized service to local customers and turnpike travelers. The cost of a NEW 1939 Chevrolet was $750
1940: Added the Oldsmobile franchise. The cost of a NEW 1940 Oldmobile was $777
1941: Due to the war effort no cars were being built. Undaunted, Mr. Thomas sold and serviced used cars and trucks. He also added Case Farm Machinery, which was sold after the war.
1946: Added Cadillac Franchise.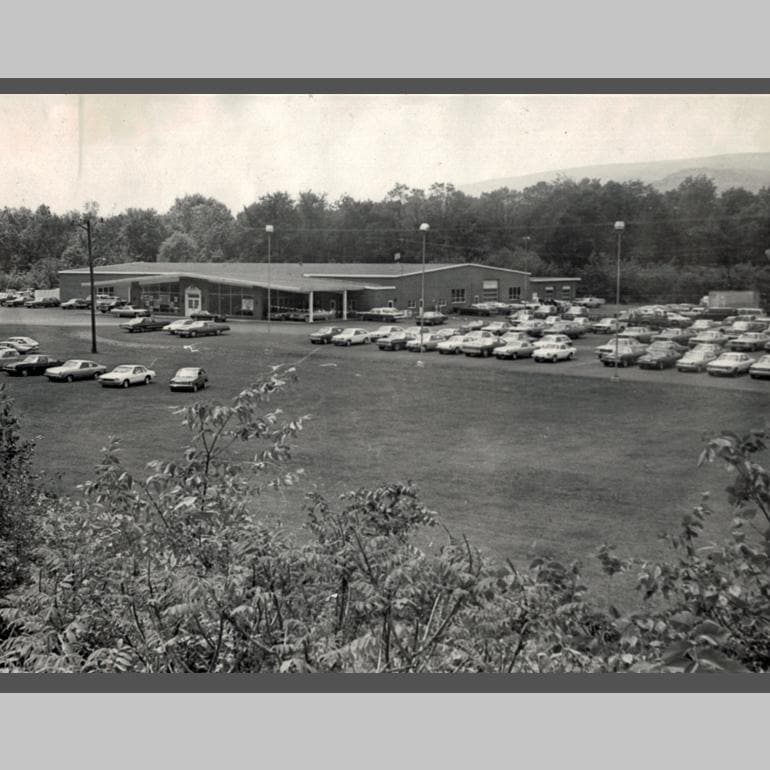 THIRD GENERATION
1964: Wm. K. Thomas takes over the business, becomes dealer.
1968: The business moved to present location north of Bedford, PA for room to expand on 13 acres providing a larger selection of vehicles, larger showroom, body shop and larger service facilities.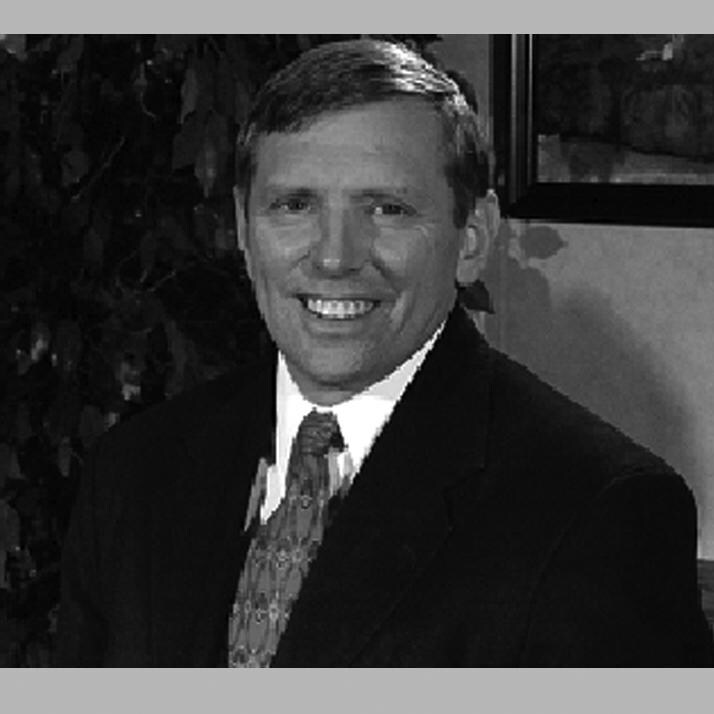 FOURTH GENERATION
1983: Mark W. Thomas becomes dealer. Mark began working at the dealership in 1977.
1985: Mark adds a new car wash facility and ne down-draft paint facility providing a cleaner and safer operation (One of the few on the East Coast).
1988: Expanded the showroom to make room for the Subaru line, previously located on Route 30 east of Bedford.
1989: Added the GEO Import line from Chevrolet.
Today, with the same business acumen that served his great grandfather Clark, Mark Thomas has positioned the company to become a prominent force throughout the region.
See Why Thomas Chevrolet in Bedford, PA, is Ideal for All of Your Automotive Needs
We think your next Chevrolet vehicle will be at Thomas Chevrolet in Bedford, PA. Not only do we have a great selection of both new and used cars, trucks, and SUVs, but we also have the sales staff that can help guide you through the process of finding a beautiful vehicle meant for you. Whether you're looking to buy soon or wait until a better time for you, we would love to have you drop by our dealership near Altoona so that we can help you with all that you need in your vehicle buying process.
Customer Service Counts
When you're looking for a new or used vehicle, the quality of the service that you get matters. Some people around Everett, PA, are interested in getting in and done with buying a vehicle quickly, and some care more about having the time to browse. Our customers around Johnstown talk to their friends and family about their experiences when they go car shopping, and we want you to always have positive things to say. We're here to help you through every step of the buying process, from exploring our inventory to finding financing.
Visit Thomas Chevrolet to Learn More
If you're ready to find the Chevy vehicle that you always wanted, come to our dealership near Cumberland, MD, to check out all of the inventory in person. It's always nice to talk to someone to learn more about the features, and our sales associates will be glad to show off what we have in store for you when you come to our dealership. You can browse by yourself, or you can ask us questions. You can also return to our dealership in the years to come for service and parts near Somerset. We look forward to working with you soon!